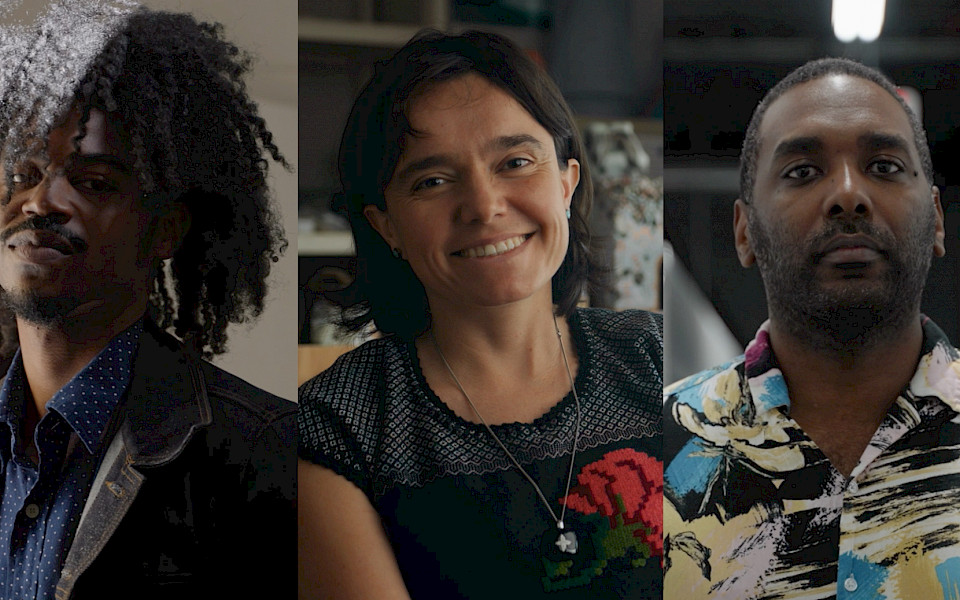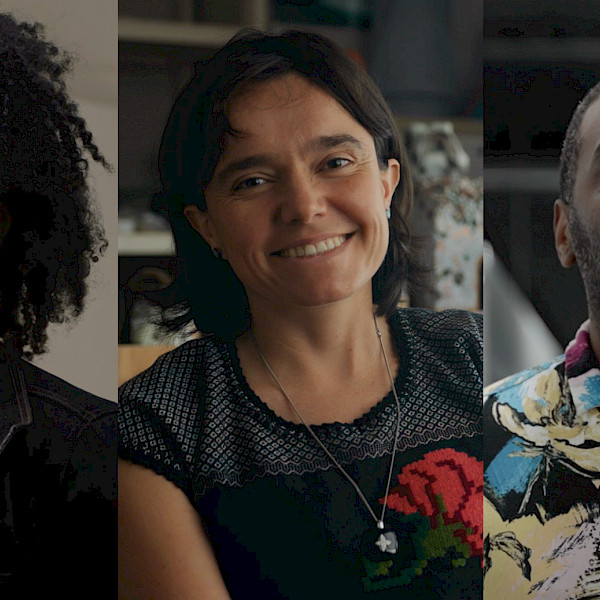 Back to News & Press
Announcing the "2022 Delta Voices: Artists of the Mid-South" Series and the Upcoming "Delta Triennial"
The Arkansas Museum of Fine Arts announces the 2022 edition of Delta Voices: Artists of the Mid-South, highlighting the work of artists Renata Cassiano Alvarez, Vaughn Davis, Jr., and John Isiah Walton, and the 2024 Delta triennial.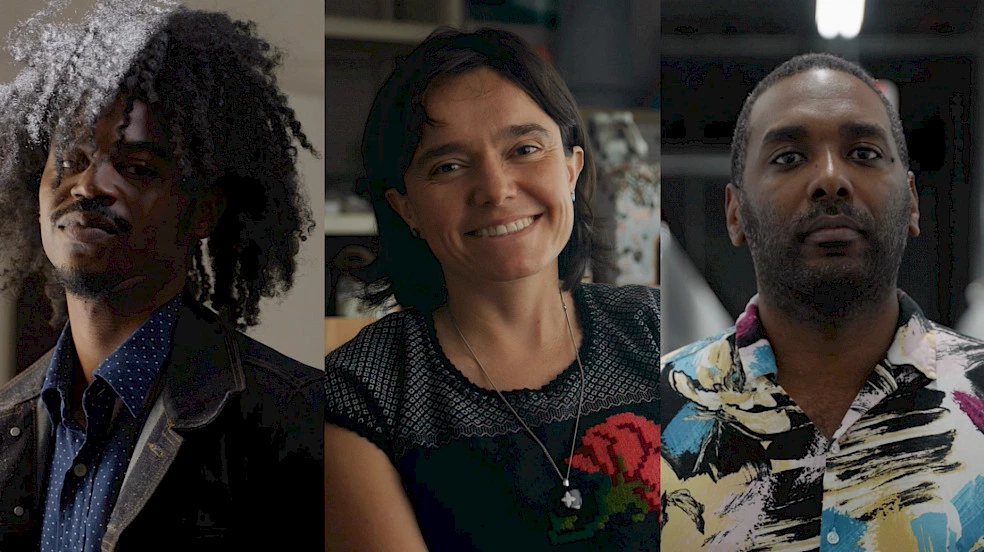 Since 1958, the Delta Exhibition has heightened the visibility of artists in the region and reflected shifts in the cultural landscape. In recent years, the Delta has evolved from an annual juried exhibition hosted by the Arkansas Arts Center into a collaborative virtual series, Delta Voices: Artists of the Mid-South—created during the institution's transformation into the Arkansas Museum of Fine Arts and made in partnership with regional museums.
The Delta will continue to evolve, becoming a triennial exhibition in the newly opened AMFA.
"Just as the Mississippi River has been a force that continually altered the landscape around it, likewise the art of the Delta has shifted our perception of the region," said Brian J. Lang, Chief Curator and Windgate Foundation Curator of Contemporary Craft. 
Through this year's edition of Delta Voices: Artists of the Mid-South, AMFA presents the work of Renata Cassiano Alvarez, Vaughn Davis, Jr. in partnership with the Contemporary Art Museum St. Louis, and John Isiah Walton in partnership with the Ogden Museum of Southern Art.
"There are stories here that can only be told by people from these places. These stories have not always been part of the larger conversation around art, and that is to the detriment of the national dialogue," noted AMFA Curator Theresa Bembnister.
The 2022 release of Delta Voices: Artists of the Mid-South will be a three-part exploration of the artists' perspectives on Place–how their region's history and culture inform their artistic practice, Content–the stories and ideas expressed in their art, and Form–how those ideas take shape through the artists' materials.
Through intimate vignettes of each artist's process and connection to their cities, assumptions about often underrecognized sites on the national art map are thwarted and a deeper understanding of the region's cultural richness emerges.
Following the 2022 release of Delta Voices: Artists of the Mid-South, AMFA will host connected programming in 2023, and the first Delta Exhibition in its new triennial format in 2024 at the redesigned Arkansas Museum of Fine Arts.
Catherine Walworth, Jackye and Curtis Finch, Jr., Curator of Drawings, stated, "Through the evolution of the Delta into a triennial, artists can create new bodies of work that transform each exhibition. AMFA plans to make the Delta even grander in terms of roll-out and programming. As a result of all these things, we are better poised to elevate the best work of our region, be its biggest booster, and help give it a voice at a national level."  
Delta Voices: Artists of the Mid-South will be released to the public as a three-part series on August 24, August 31, and September 7, 2022, via YouTube; AMFA members and email subscribers will receive early access.
The Arkansas Cinema Society will host a screening of AMFA's Delta Voices: Artists of the Mid-South and panel discussion with artists Renata Cassiano Alvarez, Vaughn Davis, Jr., and John Isiah Walton on the intersecting cultures of the region and their impact on the artists' sense of form, content, and place.
Join us and the artists featured in this year's Delta Voices on August 31, 2022, at the Ron Robinson Theater in Little Rock. Doors will open at 6 p.m. for a reception before the screening. This event will be free to the public; reservations are encouraged and can be made on the ACS website.
Watch the Delta Voices: Artists of the Mid-South teasers.
Watch the Delta Triennial Announcement Video.
### 
About the Arkansas Museum of Fine Arts: 
Founded in 1937, the Arkansas Museum of Fine Arts is the largest cultural institution of its kind in the state, offering a unique blend of visual and performing arts experiences. AMFA is committed to featuring diverse media and artistic perspectives within its 14,000-object permanent collection as well as through rotating temporary exhibitions. AMFA's international collection spans seven centuries, with strengths in works on paper and contemporary craft, and includes notable holdings by artists from Arkansas, the wider Mississippi River Delta region, and across the United States. With a vibrant mix of ideas, cultures, people, and places, AMFA extends this commitment to diversity through its dynamic children's theatre and performing arts program, innovative studio art school, and community-focused educational programs for all ages. Located in Little Rock's oldest urban green space, MacArthur Park, AMFA's landmark building and grounds are designed by Studio Gang Architects and SCAPE, in collaboration with Polk Stanley Wilcox Architects. 
About the Arkansas Museum of Fine Arts Building and Grounds: 
The Arkansas Museum of Fine Arts is undergoing a major transformation of its building and grounds in Little Rock. Studio Gang Architects has designed a 133,000-square-foot building establishing a new architectural identity for AMFA, incorporating both existing structures and new elements. The museum's original 1937 Art Deco façade returns as a centerpiece to its north entrance, while a new two-story atrium and signature roofline intuitively connect guests to AMFA's galleries, art school, performing arts spaces, museum store, restaurant, and public gathering areas both inside and outside. SCAPE complements this design with an 11-acre landscape plan highlighting Arkansas' renowned biodiversity. New walking paths and a mixture of outdoor sculptures and a diverse array of perennials, shrubs, grasses, and existing mature oaks and native trees blend outward into the park. AMFA's state-of-the-art building, along with its thoughtfully integrated landscaping, celebrates and honors the institution's storied history, culture, and mission of serving the people of Arkansas.