Back to News & Press
June 1, 2022 (Little Rock, AR) — The Arkansas Museum of Fine Arts (AMFA) is proud to present an online showcase of student artwork in the long-standing "61st Young Arkansas Artists Exhibition." Sixty-five works from student artists in kindergarten through 12th grade are on display in a virtual exhibition hosted on the AMFA website.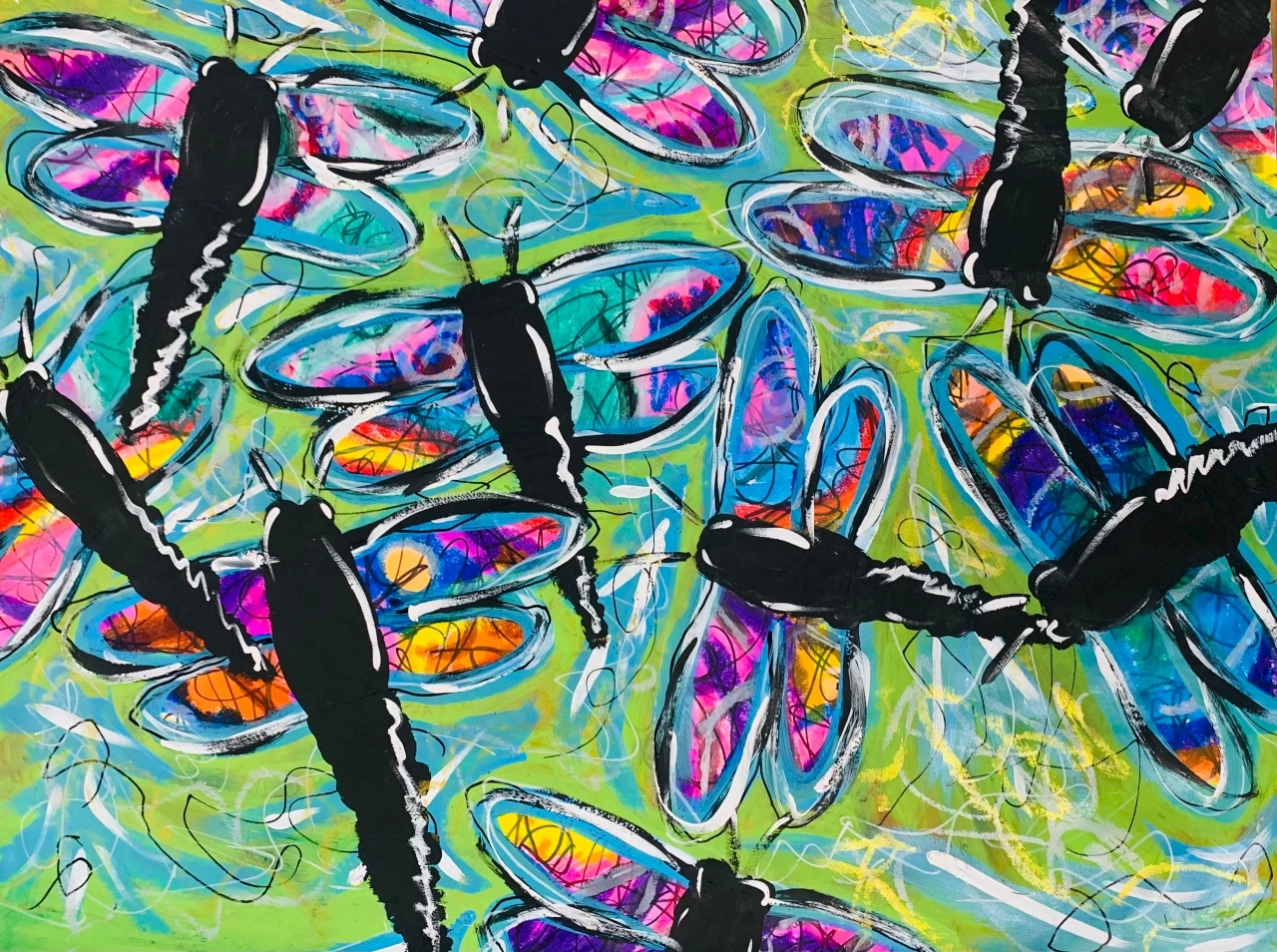 A total of 402 works were submitted for consideration from 81 different schools representing 22 cities across Arkansas, making the "61st Young Arkansas Artists Exhibition" the most competitive and diverse in recent years. Teachers submitted artwork on their students' behalf, with five works from each grade selected for the exhibition. Forty-one of those works received special awards.
"We are excited to see that this historical program continues to support art in education and highlights the amazing work of Arkansas students and teachers," said Chris Revelle, AMFA's Director of Community Engagement. "Art education is an essential part of development that supports creativity and innovation."
Dr. Emily Jean Hood, Assistant Professor and Coordinator of Art Education at the University of Arkansas at Little Rock, is this year's guest juror. Hood selected one best-in-class and two honorable mentions for each grade, along with a winner of the Mid-Southern Watercolorists Award for Achievement in Watercolor and the Ray Smenner Award for Achievement in Painting.
"Clay, pencil, paper, watercolor, charcoal, pastel – there is so much variety in the materials these young artists used to express themselves," explained Hood. "It was a joy to judge their work and celebrate their endless creativity."
The "61st Young Arkansas Artists Exhibition" and the award ceremony are on view at arkmfa.org. "Until we can once again welcome all to experience an in-person exhibition in our new building, we love how impactful and accessible the virtual exhibition will be – not only for these incredible student artists, their teachers, and their families, but for our community of support across Arkansas," said Revelle.
The "61st Young Arkansas Artists Exhibition" awards are supported in part by Arkansas Children's Hospital and Mid-Southern Watercolorists.
Artwork Caption:
Jack M., Little Rock, Spring Dragonflies, acrylic paint, paint sticks, and Sharpie marker, 24 x 36 in., 61st Young Arkansas Artists.
About the Arkansas Museum of Fine Arts:
Founded in 1937, the Arkansas Museum of Fine Arts is the largest cultural institution of its kind in the state, offering a unique blend of visual and performing arts experiences. AMFA is committed to featuring diverse media and artistic perspectives within its 14,000-object permanent collection as well as through rotating temporary exhibitions. AMFA's international collection spans six centuries, with strengths in works on paper and contemporary craft, and includes notable holdings by artists from Arkansas, the wider Mississippi River Delta region, and across the United States. With a vibrant mix of ideas, cultures, people, and places, AMFA extends this commitment to diversity through its dynamic children's theatre and performing arts program, innovative studio art school, and community-focused educational programs for all ages. Located in Little Rock's oldest urban green space, MacArthur Park, AMFA's landmark building and grounds are designed by Studio Gang Architects and SCAPE, in collaboration with Polk Stanley Wilcox Architects.
About the Arkansas Museum of Fine Arts Building and Grounds:
The Arkansas Museum of Fine Arts is undergoing a major transformation of its building and grounds in Little Rock. Studio Gang Architects has designed a 133,000-square-foot building establishing a new architectural identity for AMFA, incorporating both existing structures and new elements. The museum's original 1937 Art Deco façade returns as a centerpiece to its north entrance, while a new two-story atrium and signature roofline intuitively connect guests to AMFA's galleries, art school, performing arts spaces, museum store, restaurant, and public gathering areas both inside and outside. SCAPE complements this design with an 11-acre landscape plan highlighting Arkansas' renowned biodiversity. New walking paths and a mixture of outdoor sculptures and a diverse array of perennials, shrubs, grasses, and existing mature oaks and native trees blend outward into the park. AMFA's state-of-the-art building, along with its thoughtfully integrated landscaping, celebrates and honors the institution's storied history, culture, and mission of serving the people of Arkansas.