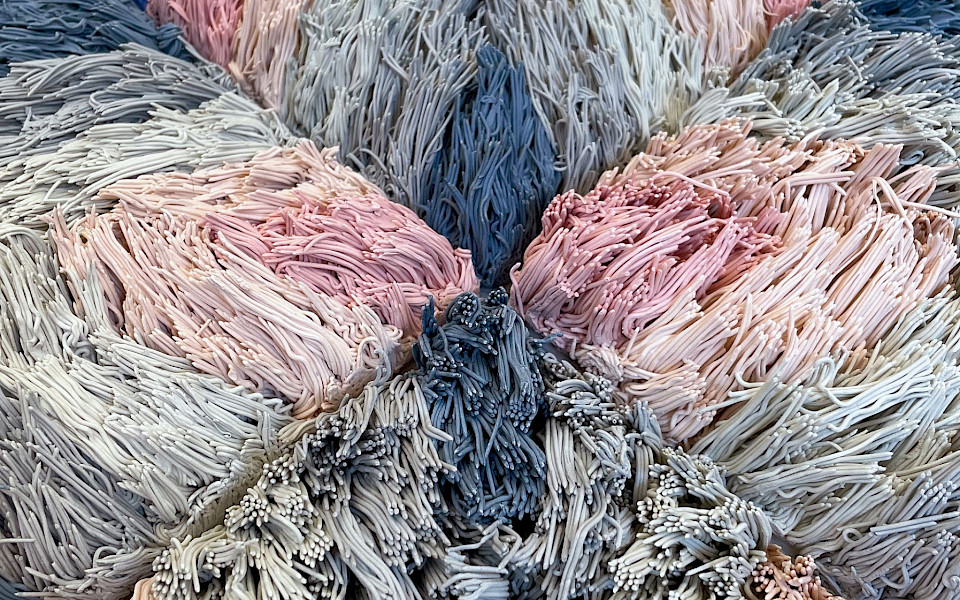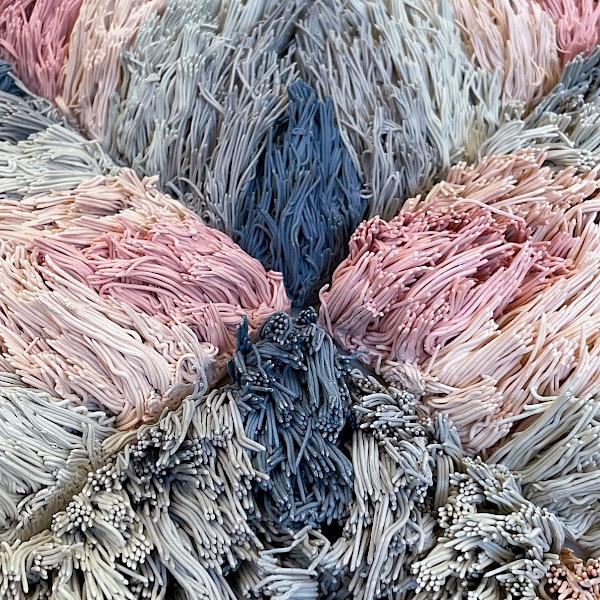 Back to Exhibitions
Risa Hricovsky: Then Is Now
December 19, 2023 – April 28, 2024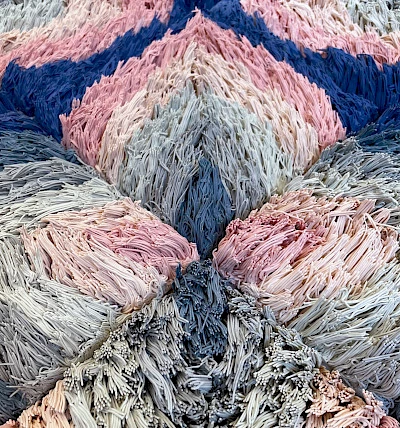 Risa Hricovsky (born 1985, Toledo, Ohio) transforms the Robyn and John Horn Gallery with a site-specific sculpture and wall-painting installation combining joyful colors, abstract patterns, and materials that fool the eye. The artist creates her intricately patterned "shag rug" sculptures, from which her Fringe series derives its name, using colored porcelain.
Associated with midcentury domestic décor, for Hricovsky these rugs also furtively evoke 1960s counterculture and the call for "peace, love and progressive change." Rather than soft carpet, however, Hricovsky's hard porcelain is a nod to how fossilized and unchanged many of those 1960s cultural issues turned out to be. At the same time, the artist's radical transformation of the gallery suggests idealism is as relevant as ever.
Hricovsky's practice aims to "push the boundaries between painting and sculpture, and between art, design, and craft," making her a perfect complement to the AMFA Foundation Collection and a source of inspiration for the Museum's Windgate Art School students.
Risa Hricovsky (Toledo, Ohio, 1985 - ), Duality (Detail 3.5), 2023, colored porcelain, 48 x 48 x 4 in., Courtesy of the Artist.
Risa Hricovsky: Then Is Now is organized by the Arkansas Museum of Fine Arts.