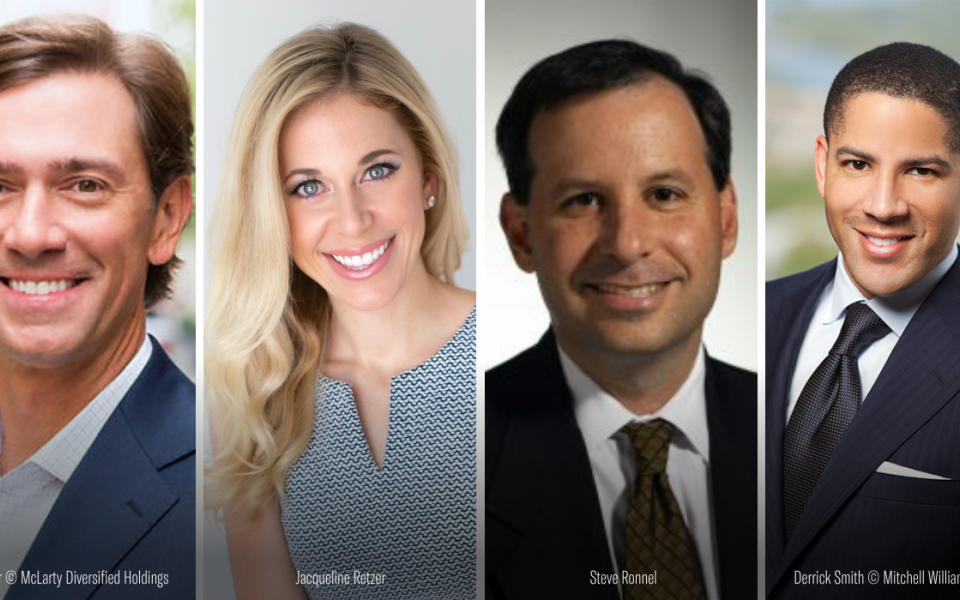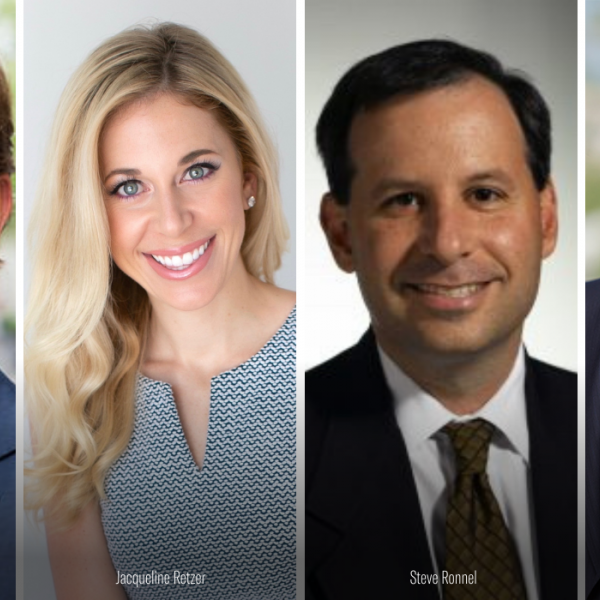 Back to News & Press
The Arkansas Museum of Fine Arts Announces New Members and Leadership to the Board of Trustees
The Arkansas Museum of Fine Arts welcomes to the board of trustees incoming President Stan Hastings and Vice-President Le'Kita Brown, as well as four new members: Beau Blair, Jacqueline Retzer, Steve Ronnel, and Derrick Smith. "Each member of the board brings invaluable insights and experience to their role. We look forward to working together as AMFA nears its grand opening and advances its mission to create a welcoming cultural hub for the region," said Hastings.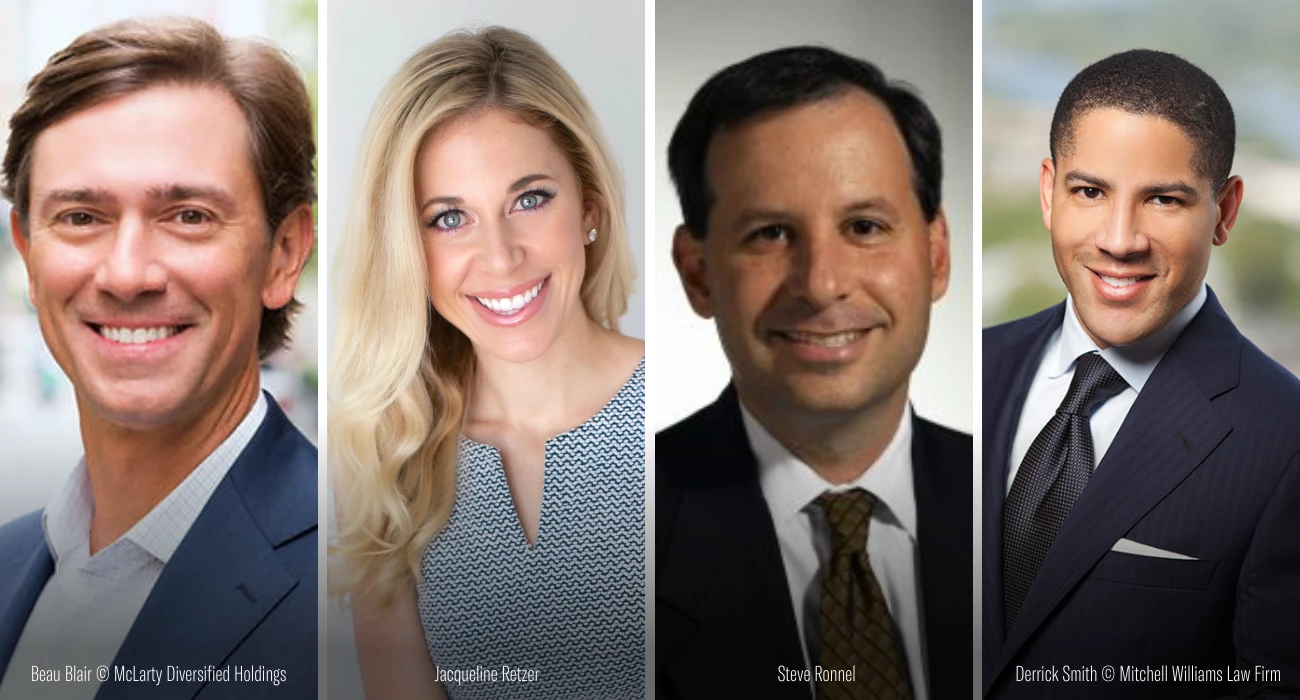 The board of trustees supports the institution through initiatives that engage the community, raise funds, and benefit AMFA's mission. "Next spring, the Arkansas Museum of Fine Arts will open its doors to welcome the public for new experiences in the arts, revitalizing the area, profoundly impacting the local community, and having a positive ripple effect beyond our region," commented AMFA Executive Director Victoria Ramirez.
"The new, state-of-the-art museum will deliver a unique and fresh experience to patrons and will not only be a regional landmark, but also a national destination," stated Vice-President Brown. "I'm excited to move into a leadership role and be part of such a momentous time for the state of Arkansas."
Dr. Ramirez expressed her gratitude for the service of outgoing trustees Isabel Anthony (since 2014), Amanda Denton (since 2019), Marion Fulk (since 2016), Pat Wilson (since 2014), and Merritt Dyke—who held the position of president, and most recently chairman, during his 12-year tenure—and she shared her appreciation for the commitment of the new members of the board, stating, "It is through our work together that we advance a new vision for the museum and expand its reach farther than ever before."
New members of the Board:
Beau Blair
Beau Blair is the chief operating officer and executive vice president of McLarty Diversified Holdings (MDH). Blair is a founding general partner of McLarty Capital Partners' Small Business Fund 1 and served on the investment committee. He was a co-founder and director of GDV Imports Mexico S.A.P.I de C.V. He is also a co-founder of CapRocq. Previously, he served as Executive Director of Global Investment Banking at J.P. Morgan in New York where he spent eight years on M&A transactions, debt, and equity financings. He began his professional career as an investment banker at Stephens Inc. He is currently the chairman of the University of Arkansas for Medical Sciences (UAMS) Board of Advisors, a director on the University of Arkansas Foundation Board and Executive Committee and is a member of the Episcopal Collegiate School Board of Trustees. He earned a B.A. from the University of Tennessee, Knoxville and an M.B.A. from the McCombs School of Business at The University of Texas.
Jacqueline Retzer
Upon graduation from the University of Mississippi, Jacqueline Retzer began her career in the hospitality field as lead wedding and event coordinator at the historic Hermitage Hotel in Nashville, Tennessee. Since moving to Arkansas in 2012, Retzer's creativity, spirit of volunteerism, and love of community have remained evident as she has proudly supported numerous non-profit organizations, including serving as a board member of the Ronald McDonald House Charities of Arkansas and CASA of Pine Bluff. Additionally, she and her husband, Michael Retzer, have previously served as live auction chairmen of the Arkansas Children's Hospital signature event, Miracle Ball, and recently chaired the 2021 Arkansas Children's Hospital Matching Fund Drive. They are members of Pulaski Heights Methodist Church and the parents of four children.
Steve Ronnel
Steve Ronnel is the president of Metal Recycling Corporation, a second-generation scrap metal recycling and commodity brokerage business with headquarters in Little Rock, AR. Prior to joining the family business in 1999, Ronnel worked in Washington, D.C. for almost a decade. He served in the White House as an advisor to President Clinton and Thomas F. "Mack" McLarty and worked in the United States Senate as a legislative assistant to Senator David Pryor of Arkansas.
Since returning to his native home of Little Rock, he has served on a variety of professional, non-profit, political, and economic development boards in Arkansas. His past volunteer service includes leadership positions on the Arkansas Economic Development Commission, Arkansas Recyclers Association, Jewish Federation of Arkansas, and Political Animals Club of Little Rock. He earned a bachelor's degree in business management from University of Texas at Austin. His proudest accomplishments are his marriage to his wife Jennifer Ronnel, and their three children, Jason, Marilyn and David.
Derrick Smith
Derrick Smith is an experienced strategic advisor and advocate assisting national and regional clients in insurance regulatory law, compliance, and investigative and legislative matters. Smith joined Mitchell Williams Selig Gates & Woodyard PLLC in 2001 and became a partner in January of this year. He graduated from Hendrix College at Conway with a degree in American Studies and earned a law degree from the University of Arkansas at Little Rock in 2000. A native of Marianna, AR, he started his career as a clerk to Arkansas Court of Appeals Judge Olly Neal. An opening in insurance and regulatory law landed him in the practice, and he represents some of the nation's largest insurance companies. He is chair of the Hendrix College alumni board and active in Youth Home Inc., 100 Black Men of Greater Little Rock, and the Young Lawyers Section of the Arkansas Bar Association.
Arkansas Museum of Fine Arts Board of Trustees, 2022-2023:
Stan Hastings, President
Le'Kita Brown, Vice President
Gary Cooper, Treasurer
Paul Parnell, Secretary
Van Tilbury, Chairman
Dr. Laurence Alexander
Dr. Loren Bartole
John Bethel
Beau Blair
Khayyam M. Eddings
Maribeth Frazer
Diane Gilleland
Kaki Hockersmith
Jim Hugg
Diane Jonsson
Mike Marquez
Larry Middleton
Odell Nickelberry
Jacqueline Retzer
Steve Ronnel
Gordon Silaski
Derrick Smith
Rebecca Smith
Terri Snowden
Mary Olive Stephens
LaRand Thomas
Ex-Officio Trustees:
Frank Scott, Jr., Mayor of City of Little Rock
Terry Hartwick, Mayor of City of North Little Rock
Kenya Eddings, Junior League of Little Rock
Ericka Mays, Junior League of North Little Rock
Susan Day, Arkansas Museum of Fine Arts Docents
About the Arkansas Museum of Fine Arts:
Founded in 1937, the Arkansas Museum of Fine Arts is the largest cultural institution of its kind in the state, offering a unique blend of visual and performing arts experiences. AMFA is committed to featuring diverse media and artistic perspectives within its 14,000-object permanent collection as well as through rotating temporary exhibitions. AMFA's international collection spans six centuries, with strengths in works on paper and contemporary craft, and includes notable holdings by artists from Arkansas, the wider Mississippi River Delta region, and across the United States. With a vibrant mix of ideas, cultures, people, and places, AMFA extends this commitment to diversity through its dynamic children's theatre and performing arts program, innovative studio art school, and community-focused educational programs for all ages. Located in Little Rock's oldest urban green space, MacArthur Park, AMFA's landmark building and grounds are designed by Studio Gang Architects and SCAPE, in collaboration with Polk Stanley Wilcox Architects.