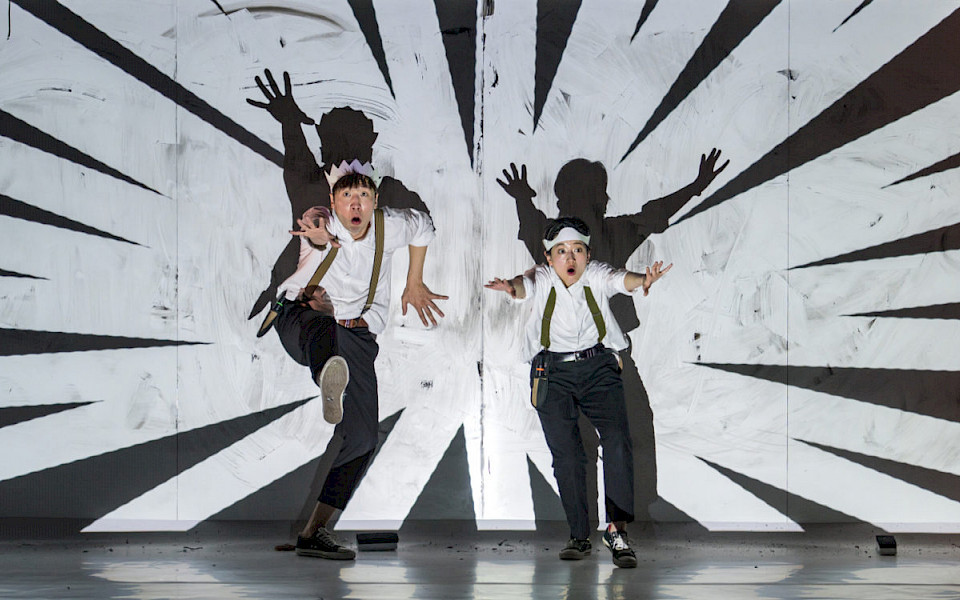 Back to News & Press
Arkansas Museum of Fine Arts Presents "Doodle POP" This May
Children's Theatre Programming Returns for Four Performances at Ron Robinson Theater
The Arkansas Museum of Fine Arts (AMFA) announces four performances of Doodle POP on May 21-22, 2022, at CALS Ron Robinson Theater in Little Rock.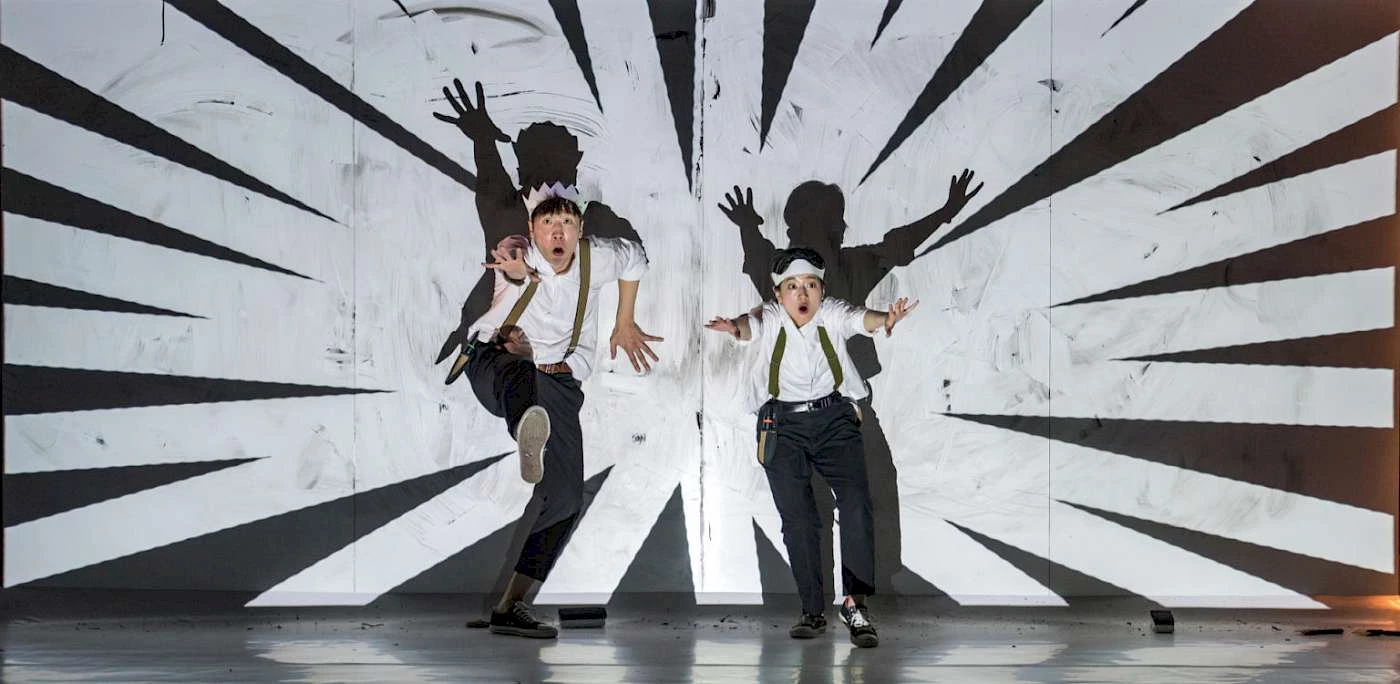 Produced by BRUSH Theatre based in Seoul, Korea, Doodle POP is a non-verbal theatre experience accompanied by live musicians and interactive animation projections that will delight audiences age three and up. A mischievous duo, Woogie and Boogie, brings doodles to life with their live whiteboard drawings and hysterical antics. Woogie and Boogie take the audience on a journey through imagination, exploring themes of friendship and adventure.
"Bringing Doodle POP from South Korea to Little Rock introduces our audience to the breadth of cultural and artistic productions coming to AMFA in the future," explained Katie Campbell, AMFA's Director of Children's Theater & Performing Arts. "They have performed at theaters and festivals all over the world to rave reviews, so we are very pleased to be last stop on their first U.S. tour."
Performances of Doodle POP are scheduled for Saturday, May 21, 2022, at 10:00 a.m. and 2:00 p.m. and Sunday, May 22, 2022, at 2:00 p.m. and 4:00 p.m. Tickets are $15 for AMFA members and $20 for non-members.
Ticket sales begin Wednesday, April 13, 2022, at 10:00 a.m. on the AMFA website (arkmfa.org). AMFA members receive access to an exclusive 48-hour presale beginning Monday, April 11, 2022, at 10:00 a.m.
"Doodle POP is an international, multi-sensory performance and a great example of the exemplary theatre experiences for youth and families that AMFA is bringing to our community," added Campbell.
Doodle POP is supported in part by Arkansas Blue Cross and Blue Shield; The Shubert Foundation; and Dr. Loren Bartole 'Family Foot Care'; and presented in partnership with CALS Ron Robinson Theater. The North American tour of Doodle POP is supported in part by Center Stage Korea; the Korean Arts Management Service; and the Ministry of Culture, Sports, and Tourism, Republic of Korea.
About the Arkansas Museum of Fine Arts
Founded in 1937, the Arkansas Museum of Fine Arts is the largest cultural institution of its kind in the state, offering a unique blend of visual and performing arts experiences. AMFA is committed to featuring diverse media and artistic perspectives within its 14,000-object permanent collection as well as through rotating temporary exhibitions. AMFA's international collection spans six centuries, with strengths in works on paper and contemporary craft, and includes notable holdings by artists from Arkansas, the wider Mississippi River Delta region, and across the United States. With a vibrant mix of ideas, cultures, people, and places, AMFA extends this commitment to diversity through its dynamic children's theatre and performing arts program, innovative studio art school, and community-focused educational programs for all ages. Located in Little Rock's oldest urban green space, MacArthur Park, AMFA's landmark building and grounds are designed by Studio Gang Architects and SCAPE, in collaboration with Polk Stanley Wilcox Architects.
About the Arkansas Museum of Fine Arts Building and Grounds
The Arkansas Museum of Fine Arts is undergoing a major transformation of its building and grounds in Little Rock. Studio Gang Architects has designed a 133,000-square-foot building establishing a new architectural identity for AMFA, incorporating both existing structures and new elements. The museum's original 1937 Art Deco façade returns as a centerpiece to its north entrance, while a new two-story atrium and signature roofline intuitively connect guests to AMFA's galleries, art school, performing arts spaces, museum store, restaurant, and public gathering areas both inside and outside. SCAPE complements this design with an 11-acre landscape plan highlighting Arkansas' renowned biodiversity. New walking paths and a mixture of outdoor sculptures and a diverse array of perennials, shrubs, grasses, and existing mature oaks and native trees blend outward into the park. AMFA's state-of-the-art building, along with its thoughtfully integrated landscaping, celebrates and honors the institution's storied history, culture, and mission of serving the people of Arkansas.
About BRUSH Theatre
BRUSH Theatre is a theatrical performing arts company based in Seoul, Korea, that produces and presents live performances all around the world. Working passionately on "Theatre for Young Audiences," the purpose of each production is to inspire young audiences to live their daily lives with art. BRUSH believes every child has the right to enjoy quality performing arts regardless of their social, financial and geographical situations.