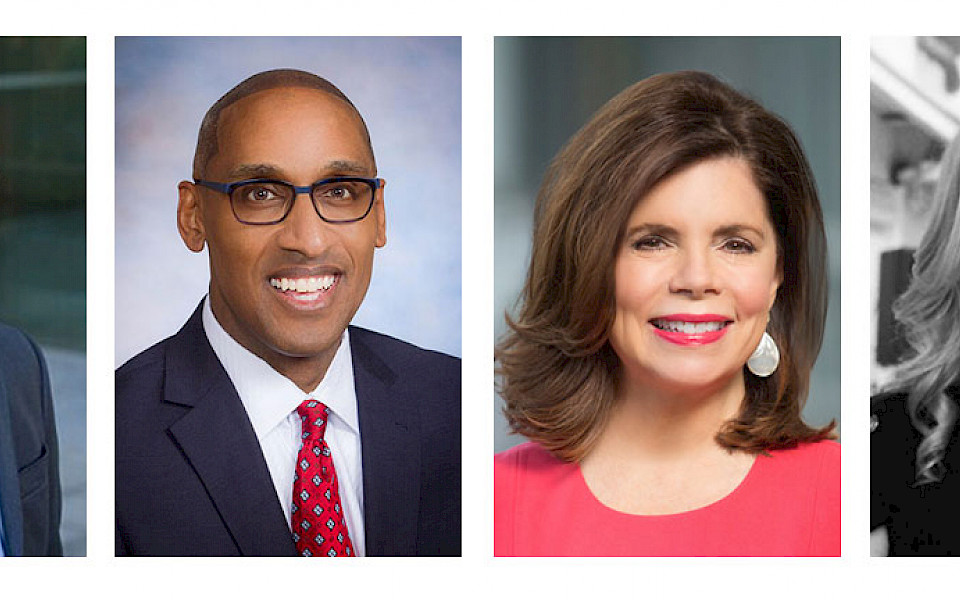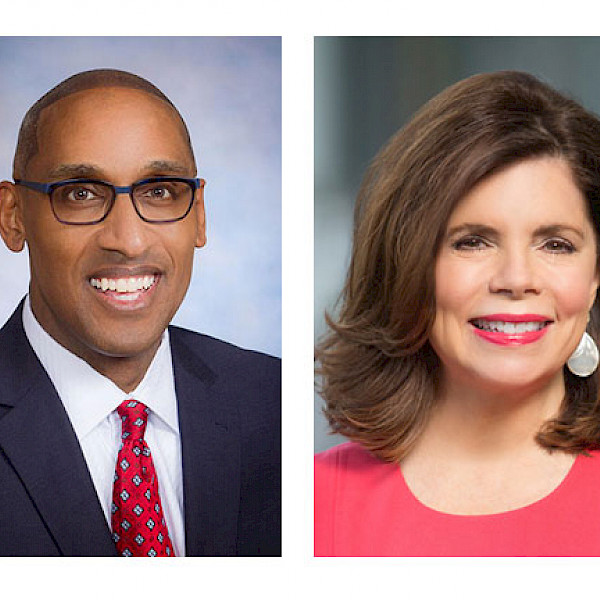 Back to News & Press
Arkansas Museum of Fine Arts Announces Four New Members to Board of Trustees
The Arkansas Museum of Fine Arts proudly announces the appointment of four new members to the board of trustees: Mike Marquez, Odell Nickelberry, Rebecca Smith, and Mary Olive Stephens.

"AMFA welcomes these board members and looks forward to working with each of them. Each member's perspective and expertise brings an enormous value to our board," said AMFA Executive Director Dr. Victoria Ramirez. Chaired by Van Tilbury, the board of trustees supports the institution through initiatives that engage the community, raise funds, and support AMFA's mission.
Mike Marquez
Mike Marquez is a senior vice president and global institutional consultant at Merrill. Marquez joined Merrill in 1999 and seeks to bring the expansive solutions of a global firm up close to address the unique investment and advisory needs of his philanthropic clients. He is a Certified Financial Planner (CFP®) and the Certified Investment Management Analyst (CIMA®) designations. Educational prerequisites for the CIMA were completed at the Wharton School of Business at the University of Pennsylvania. He received his bachelor's degree in finance from Ouachita Baptist University. He currently serves on the Rotary Club 99 Foundation board, the board of Fellowship Bible Church, and the Ouachita Baptist University President's Advisory Council.
Odell Nickelberry
Odell Nickelberry is the vice president of human resources at Arkansas Blue Cross and Blue Shield and is responsible for human talent strategy, in addition to the overall administration, coordination, and evaluation of Human Resources policies and procedures. Prior to joining Arkansas Blue Cross in 2013, Nickelberry held human resource leadership positions at Abbott Laboratories, Cardinal Health and URS Corporation. He earned his bachelor's degree in economics from Lake Forest College in Illinois and his master's degree in human resource development from Edgewood College in Madison, Wisconsin. He has been certified at the senior level in the human resources profession since 2005. He is past president of the Human Resource Management Association (HRMA) board of directors.
Rebecca Smith
Rebecca Smith is a sales associate at The Janet Jones Company. Smith has been in this position since 2003 and has extensive knowledge of Little Rock's businesses, neighborhoods, schools, churches, and community activities. She has a bachelor's degree in accounting and is a sustaining member of the Junior League of Little Rock, and a member of the Little Rock Garden Club, Heights Neighborhood Association, and Holy Souls Catholic Church.
Mary Olive Stephens
Mary Olive Stephens is a graduate of Washington & Lee University. Stephens began her career as the manager of special events at Barneys New York. After five years with Barneys, she moved to London and was named associate director for the contemporary art platform, Exhibit A London. After her time with Exhibit A, she helped launch a New Orleans style cold brew coffee company where she served as Chief Operating Officer and was responsible for production and logistics. She is a Little Rock native and recently returned home.
About the Arkansas Museum of Fine Arts
The Arkansas Museum of Fine Arts will open in the fall of 2022. AMFA is home to a rich and distinctive collection of art, exceptional performing arts experiences, and an innovative art school. With over 14,000 works of art, AMFA's collection spans more than six centuries. With its richness, depth, and diversity exemplified by various media, chief among them are works on paper, sculpture, paintings, and contemporary craft-based art, including ceramics, glass, enamels, fiber, metal, and wood. AMFA is located in downtown Little Rock, situated on the edge of MacArthur Park.
About Arkansas Museum of Fine Arts Building
The 133,000 square foot building transformation is led by the world-renowned architect firm, Studio Gang. The new design increases gallery space by 15% now totaling close to 20,000 square feet, showcasing the museum's permanent collection and exhibits. In addition to the expanded galleries, AMFA houses a state-of-the art theatre and lecture hall and an art school with dedicated studio spaces for each medium. A museum store, restaurant, and other community focused areas complete the newly imagined space. An 11 acre landscape plan, design by renowned landscape architects, SCAPE, surrounds the museum.